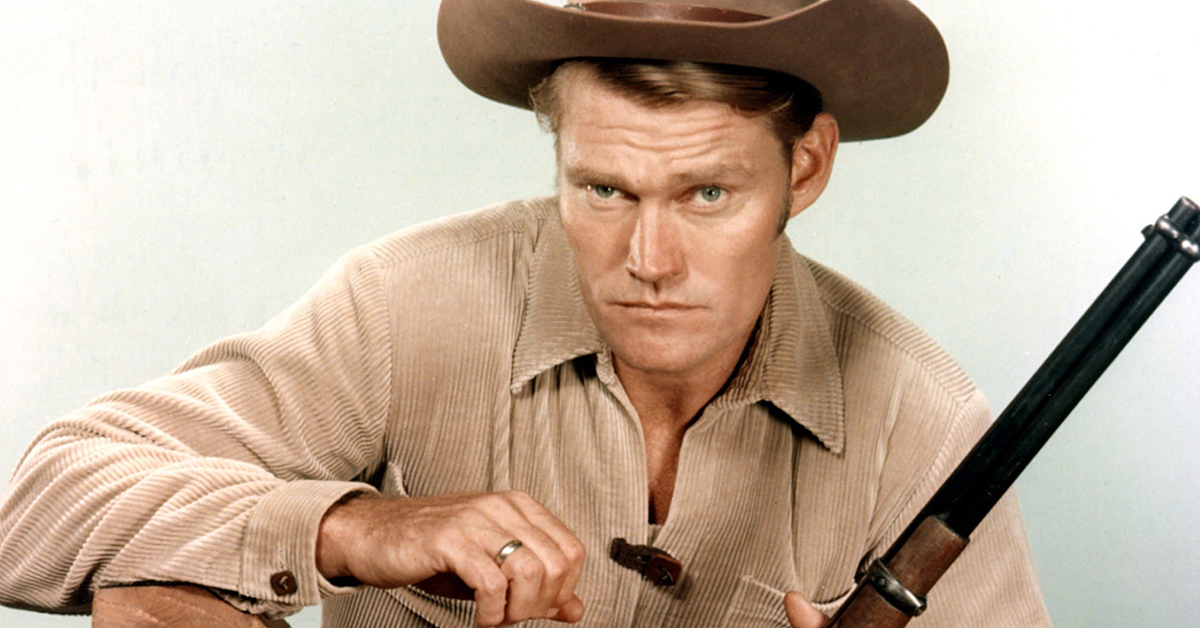 Most people know Chuck Connors as The Rifleman. However, Chuck Connors did so many more things in his career.  This 6 foot 6-inch actor was the ultimate modern man.
He participated in diplomatic relations with the USSR, he played a wide variety of roles in films and on TV, and he was a professional athlete in 3 different sports.
Wow! Bet you didn't know he did all that.
Back in his heyday, there was very little celebrity news/gossip about Chuck Connors, so we thought we'd correct that here and now.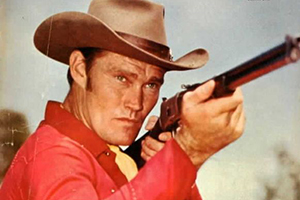 1) He didn't like the name he was born with: Kevin Joseph Aloysius Connors.
So, depending on his situation, he would come up with nicknames. As a baseball player he wanted to be called "Lefty" and as a basketball player "Stretch". He settled on Chuck when he became an actor and stuck with that throughout the rest of his life.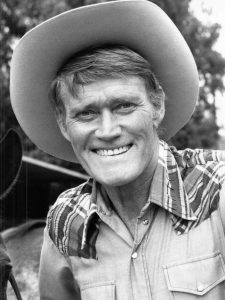 2) Before he landed the role on The Rifleman his athletic prowess, size and unique look got him roles as a character actor. Before the Rifleman aired he had played 50 different characters in movies and on TV.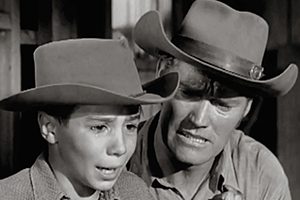 3) When he became the Rifleman in 1959 he made a lifelong friend. Johnny Crawford, who played his son, reported that Chuck loved to play baseball with him whenever he could. There are many reports of them tossing a football, shooting hops or arranging a quick game of baseball in these breaks in shooting. "He always insisted on being first up at bat," Crawford said in 2012. Chuck would inevitably smash the baseball a long, long way "We couldn't find the ball, and that would be the end of that."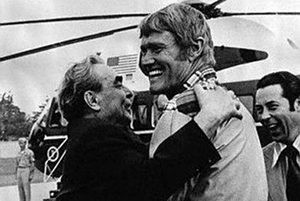 4) The USSR liked him. When Connors went to the White House in 1973 to meet Leonid Brezhnev, he presented the Soviet leader with a gift of two Colt .45 six-shooters and a cowboy hat. Brezhnev, who was a huge fan of Chuck and most Westerns, was so overjoyed by the gift that he hugged Chuck and lifted him into the air.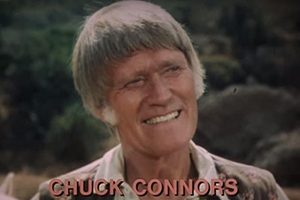 5) He had a small role in the groundbreaking miniseries "Roots". In the 1977 epic series, Connors played slave owner Tom Moore. Connor earned an Emmy nomination for that role. He didn't win, but he was thrilled to be nominated.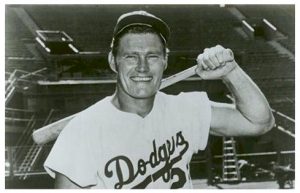 6) He was a terrific baseball player and it was always a passion. The name "Chuck" came to him as a great screen name as it gave homage to the baseball expression, "Chuck it to me, baby, chuck it to me!"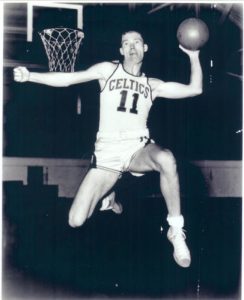 7) Many people don't know that Chuck Connors was a member of the newly formed Boston Celtics of BAA (Basketball Association of America). His main claim to fame was being the first basketball player to shatter the backboard of a professional basketball net. If you remember the first time Shaq did it you will remember the sheer power that takes. In Chuck's case, it was reported that the shattering might have been due to improper installation of the backboard. Whatever the real reason he still holds that first awesome title.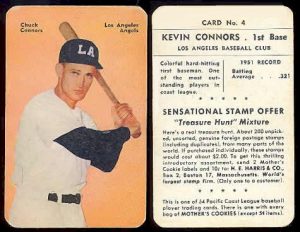 8) He was a very good professional baseball player. He joined the Brooklyn Dodgers in 1949. After only one game with the Dodgers, they traded him to the Chicago Cubs. He spent time playing as their first baseman.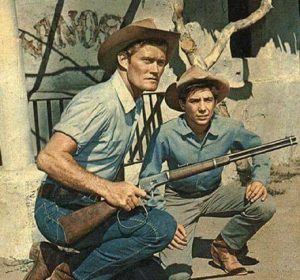 9) Chuck was an extremely gifted athlete. He was drafted by the Chicago Bears of the NFL. He was signed and paid, but never played a game for the team. Other opportunities took him away. So he was a professional athlete in basketball, baseball, and football. But only competed in a regular season game with baseball and basketball. Imagine an athlete having the choice of those 3 professions today?
Chuck Connors will always be remembered fondly as the Western hero in the Rifleman TV show. Now you know he was much more than that. Chuck Connors, true self-made man.