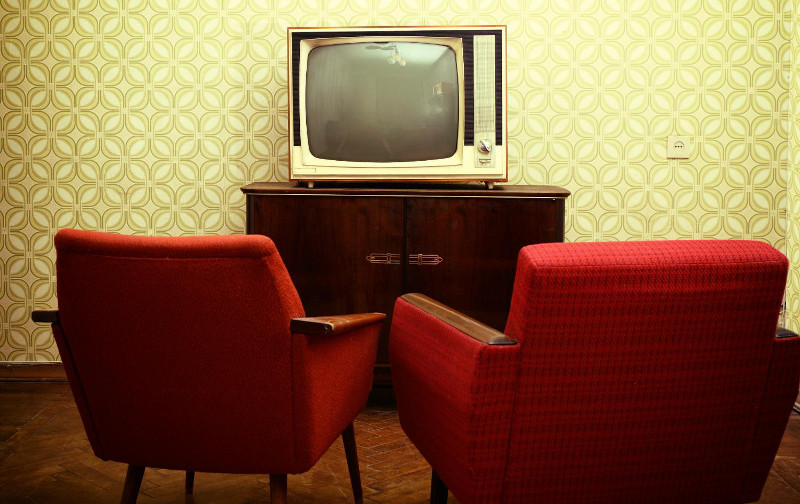 There's an Australian online magazine that just compiled the top TV shows from the 1960's and 1970's. It is very interesting to see how many of these shows we watched in North America, and how many we've never heard of.
I'm not sure many of us would agree on the "best" TV shows during that time. This list is simply the most popular (most watched) shows in Australia over those 2 decades.  Whether you agree or not, it is an interesting list..
Here's the list from their site at startsat60.com

The Beverley Hillbillies
The Beverly Hillbillies was a huge success and had some of the highest ratings ever for a sitcom. Jethro was the lovable, silly guy, and Ellie May was much the same.  And who could forget Granny…

The Munsters
The Munsters were a strange family, both in appearance and in how they acted, but they considered themselves to be very normal.

I Dream of Jeannie
Barbara Eden was charming and wonderful as Jeannie. She wasn't the first choice of series creator Sidney Sheldon. He didn't want a blonde because of the comparisons he thought would be made to Samantha on Bewitched. However, after testing other brunettes, he decided Barbara was right as the title character.
 
Bewitched
I loved Elizabeth Montgomery as Samantha, the secondary characters on this show were just as entertaining, especially Agnes Moorehead as Endora, and Bernard Fox as Dr Bombay.

The Brady Bunch
We can't talk about TV shows of the 60s and 70s without talking about the Brady Bunch.  This show started in 1969 and ended in 1974.  It was wonderful to watch the kids grow up during and after the show.

Charlie's Angels
When Charlie's Angels premiered in 1976, it made instant stars of Farrah Fawcett, Jaclyn Smith and Kate Jackson. The three women were police officers on the show, tired of doing menial jobs, so they were hired by a mysterious man named Charlie who never appeared on screen, and who hired them as private investigators.

The Waltons
The Waltons was wholesome TV drama about a family during the Great Depression. It was created by Earl Hammer and based on his book Spencer's Mountain.

Laverne and Shirley
This great show was a successful spin-off from Happy Days. Laverne and Shirley were roommates who lived in Milwaukee for most of the series run but were in California for a remaining couple of seasons.

Cop Shop
Cop Shop is a long-running Australian police drama television series produced by Crawford Productions that ran for eight seasons between 1977 and 1984. It comprised 582 one hour episodes.

Prisoner
Prisoner kicked off in 1979, the Australian soap opera that is set in the Wentworth Detention Centre, a fictional women's prison.

Homicide
In 1964 Australia go their first Police Drama, Homicide.   Its popularity saw it through 10 award winning years.
Reference: startsat60.com
So that's the list.  There were two more that we had never heard of and were children's talent shows. I wonder if a similar list of the most popular shows in the USA or Canada exists.
Maybe we'll take some time to put together such a list, or a quiz. To be honest, coming up with the #1 TV show I liked would be tough. There are so many good ones, and probably quite a few we couldn't remember off the top of our heads.
That's the fun part of looking back to see what memories stayed with us, and which ones need something to trigger that memory.