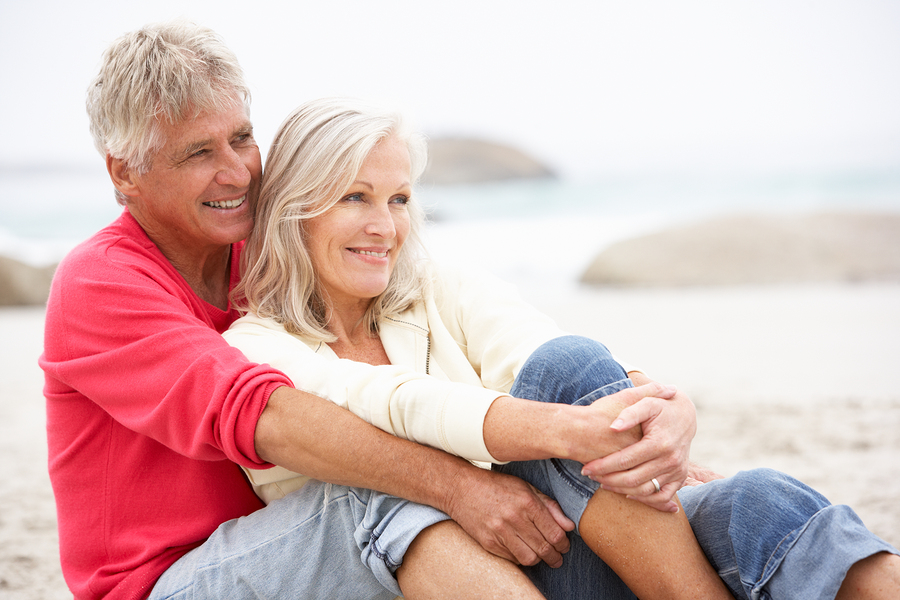 Retirement: So many questions and so many options.
Once you finish with your 9-to-5 working roller coaster you will have many retirement options. One of those options can be "Where should we live?" Warmer climate, access to health care, and general lifestyle are all factors. Living near the grandkids can be a major factor. For others, the cost of living and how far their retirement dollars and pensions will stretch is another factor. If you are considering moving there are global options you can consider. Depending on the state of your retirement finances there are some areas on the planet that are much more affordable than many cities in the USA. Here are some lower cost of living, warmer retirement options for you to consider:
9) Portugal – Retire comfortably on $1,400 per month

Portugal has a lower cost of living than most other Western European countries. Up to 30% cheaper. Let's take a look at the Algarve region. A couple could live quite comfortably for a monthly cost of living of about $1,400USD per month. All the retirement income you collect would be tax-free in Portugal. Health care is good and usually free. There are some procedures and care that are billed directly. It is considered in the top 20 of safest places in the world to live. A very sunny moderate climate. Visits to major European cities are a simple train ride away.
The housing market is quite cheap. Nice homes are available for about $100 per square foot. Compare that to a square foot price in Dallas, Texas of about $250 per square foot.
8) Ecuador – Retire comfortably on $1,000 per month

The cost for a retiree to live comfortably in Ecuador is about $1,000USD per months. A beautiful furnished apartment or condo range from $400-$700 per month. If you are willing to go without some more conveniences there are apartments with all utilities included for the $200 per month mark. You could purchase a quarter acre property and a 2000 sq ft modern home for about $140K USD. A modern 3 bedroom condo would be around the $60K mark. There is an amazing health care clinic in Ibarra that features world-class, medical specialists. Trying to get contemporary health care in the rural areas can be tough.
The countries bus and train system is very good. This reduces the need for a personal car. And the weather and scenery are breath taking.
7) Mexico – Retire comfortably on $2,000 per month

We will focus on the city of Puerto Vallarta. Cost of living is about $2K USD per month. Many people don't own a car. Taxis are cheap and busses are plentiful. English is spoken almost everywhere. In this city, there are 3 world class hospitals. The entire police force can speak English. The weather is amazing although there are some serious storms. The humidity can be a problem, but it's probably easier to handle than shoveling snow. This probably explains the large contingent of Canadians there.
And the views! Many retired Americans live in this area for most of the year and return to the US frequently.
6) Panama – Retire comfortably on $1,000 per month

The Santa Fe area boasts a cost of living of about $1,000 per month. Panama City, the countries largest urban area are much more expensive than other areas of the nation. The national health can insurance is a fraction of the cost in the USA and is quite good. There is a world-class airport in Santa Fe. Another advantage for Americans is that Panama uses the US dollar as their currency.
Humidity can be a problem but if you like the warmth this could be a great option. Your retirement income will stretch very far in Panama.
5) Belize – Retire comfortably on $1,250 per month

If you want a real escape from a busy lifestyle then look no further than Belize. Beautiful tropical climate. The city of Cayo is about three hours outside of Belize city. The cost of living is about $1,250USD per month. Still vastly undeveloped you will feel like you are living in a natural paradise. Certain areas of Belize are suffering from escalated crime rates so do your homework and look at trends. And Cayo is a 3-hour drive away from the best medical facilities.
If you are extremely healthy and enjoy getting back to nature and unwinding you should do some more investigation of Belize as a retirement option.
4) France – Retire comfortably on $1,185 per month

In the Languedoc area, the cost of living is about $1,185 per month. To establish residency you have to proof of income. A retirement pension is considered such proof. You can buy real estate as a foreigner (which is not true in all other countries eg. Philippines). That being said property prices are not such a deal as other countries we've profiled here. A one-bedroom apartment would cost about $640 per month.
If you enjoy historic, architecture and cultural activities you are surrounded by amazing places to visit. The french beaches and sunsets are also fabulous. And the French cuisine is amazing!
3) Italy – Retire comfortably on $1,000 per month

Do you like Italian food? Let's look at the Abruzzo area of Italy. Our #3 area to retire to has just about the same 4 seasons as the USA. There are a lot of British expats who've retired to this area. This means that finding English speaking people and services is easy. The cost of living in Abruzzo in 2015 was about $1,000USD per month. Rome is about 3 hours away. Site seeing is very easy using the train.
Health care is good however most specialists are located in Rome a few hours away. General hospitals are more accessible. And did I mention the food!
2) Colombia – Retire comfortably on $1,300 per month

You probably associate Colombia with drug lords and violence. This has dramatically been reduced in the past decade. And in an area like Medellin, it seems the people and culture have been reformed into a beautiful retirement destination. Families are the major driving force in turning this area around. The cost of living is $1,300 USD per month. And the facilities like cultural centers, museums, libraries and recreational facilities rival that of many US cities. The exchange rate between the USD and Mexican peso has been trending down which is a major advantage for anyone receiving their retirement income in USD. Transportation routes are good. Traveling is made even easier with an abundance of taxis, buss's and a very good rail system.
And the climate and scenery are beautiful. There are many small communities of expats.
1) Thailand – Retire comfortably on $950 per month

Our number one pick for "Bang For The Buck" retirement destinations in 2016-2017 is Thailand. Let's take a deeper look at the Hua Hin area of the country. Because the USD has continued to rise against their currency your cost of living would be under $1,000 USD per month. That's right. You could live very comfortably in your retirement years for less than $12K per year. A very nice apartment would be less than $400 USD per month. There is easy access to golf courses, spas, entertainment facilities and cultural building. The beaches are outstanding. The affordability of the area has created an influx of English speaking retirees from Britain and the USA. If you are over 50 you can apply for a long-term visa by establishing some of their income verification benchmarks.
This is a hard pill to swallow but their health care system is considered better and much cheaper than the USA. It is extremely advanced and much more affordable. And the scenery and beaches are magnificent. Do a little homework and you can probably find a neighborhood where your neighbor is probably English or American.
This is a photo of the Venezia area of Hua Hin, Thailand

What Do You Think?
Hope you enjoyed our list. We'll update it from time to time. Deciding to move to another country for retirement is not a decision that should be done in haste. However, considering your financial situation it is a great way to have your retirement income stretch much further. What would be considered the poverty level in the USA can actually be above the cost of living standard in most of these countries.
We all know people (or are people) who haven't put away what they should have for retirement. Financial situations change. Would it be smarter to scrape buy where you are or enjoy life a little more in a tropical destination? Family, friends, grandchildren and your community are all things to consider. If you are still adventurous and willing to try new things it might be worth your time to do some research and possibly travel to your favorite spot to do some personal discover.
And, as far as friends and family go, most of them would love an invitation to visit and stay with you in a tropical destination in the middle of March.