During the 1950's, there were two big names in baseball and they were no other than Mickey Mantle and Willie Mays.
Both of them had been most written about in baseball history and they also have been regarded as the two best centerfielders, if not the best players of all time. Naturally, when two names are being placed side by side, one would often wonder if they are actually of equal significance or if one is better than the other. Even up to this day, the question of who is better among the two prevails.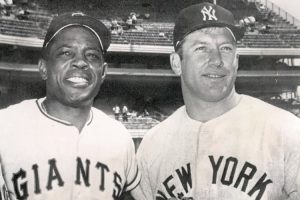 Mickey Mantle and Willie Mays both started playing professional baseball back in 1951 up to the late 1960's. When you look at their stats in their years of prime, you will see how the numbers are too close to one another that the stats alone will make it hard for you to decide who is the better player. During their career, they had both earned MVP awards with Mickey Mantle leading the count by only 1. However, after 1964, Mickey Mantle's stats had experienced a terrible decline while Willie Mays' continued to soar high. Eventually, this leads to the retirement of Mickey Mantle in 1969 while Willie Mays continued to play at an above average rate until 1973 when he retired.
Some people would argue that by the number of years they spent on the field, Mickey Mantle's career would be of lesser value because he retired earlier. But who's to say, really?
Aside from stats, they both also had their own strengths and weaknesses on and off the field. On the field, they both batted right-sided, but Mickey Mantle could bat left-handed as well. Mickey Mantle was also faster in terms of speed, but Willie Mays was able to steal more bases throughout his career, as he was not as anxious as Mantle about possibly injuring his legs. Additionally, Mantle struck out more, but also walked a lot more, again due to his anxiety over hurting his legs.
On the other hand, Mays had a great throwing arm and had great instincts he clearly listened to. It has also been noted that while Willie Mays had good instincts, which he frequently listened to, his playing style came from a thorough intelligence and knowledge of the sport. This is a far cry from Mickey Mantle's approach, which seemed less studied and more instinctual if only he wasn't so anxious about hurting his legs.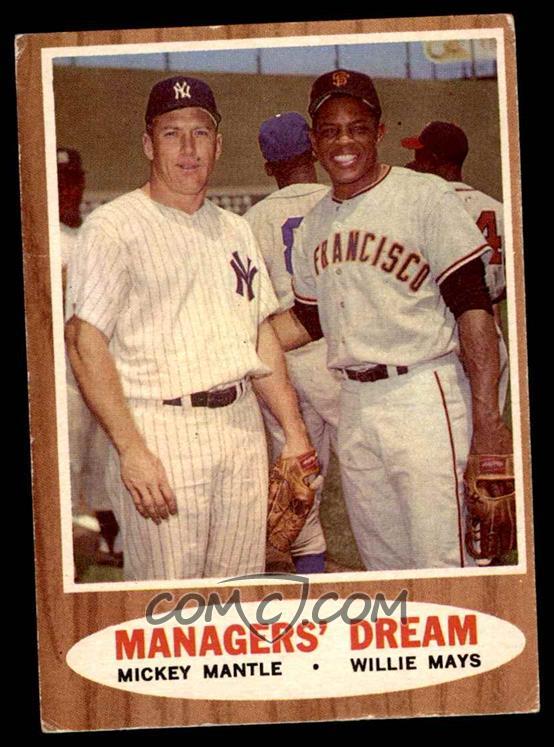 At the end of the day, when attempting to compare two greats, there are simply several other variables that also need to be considered besides just looking at the statistics. This includes the pitchers of the games the two of them played, the ballparks they played at, and the conditions of every game. It is therefore impossible to determine who the better player is. Depending on which aspect you will be looking into, one may come out better than the other. But if you want to make an overall judgment, the attempt may prove to be futile.