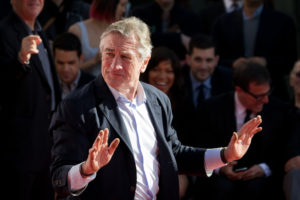 The Godfather, directed by Francis Ford Coppola, is undoubtedly one of the greatest book-to-movie adaptations of all time. It is based on Mario Puzo's best-selling novel of the same name and if you've seen the 1972 film, you would definitely agree that its roster of actors couldn't have been chosen any better. So, how did this all happen? Did Coppola choose his actors carefully or did it happen by chance? Let's start from the very beginning, shall we?
Rumor has it that Puzo was actually the first to show interest in having Marlon Brando portray Don Vito Corleone. In fact, he sent a personal letter to Brando telling him that he was "only actor who can play the Godfather." But as nothing good ever comes easy, the executives at Paramount insisted otherwise. They eventually conceded with this casting decision – only if the actor swapped his fee for a percentage and agreed to pay for any overages resulting from his short fuse and bad temper. For everyone involved in the making of the film, this financial liability was definitely a very big risk, but one that decidedly paid off, as The Godfather came to be  one of the most influential gangster films to date and a legend in world cinema.
Yet Marlon Brando's performance isn't the only one that carried the film. As the plot of the first Godfather film really focused on the transformation of Michael Corleone from a family outsider to a big-time Mafia boss, the casting of Michael Corleone was just as much of a make-or-break decision as the casting of Don Vito Corleone. Al Pacino was Coppola's preferred actor for the role, as he could easily pass for an Italian-American and Coppola could definitely picture Pacino roaming the Sicilian countryside. But the Paramount executives wanted to cast someone else more popular at a time. Plus, they also found Pacino to be too short to play Michael. In the end, Coppola eventually won the battle for Pacino to play Michael; as long as James Caan, who had originally auditioned for Michael's role, played Sonny Corleone.
These casting battles are truly well-worth it, as The Godfather proceeded to win Best Adapted Screenplay for Puzo and Coppola, as well as Best Actor for Marlon Brando. Al Pacino, James Caan, and Robert Duvall were also nominated for the Best Supporting Actor award. This only goes to show that even the Academy recognized how on-point the casting was for these four major characters in the 1972 film. However, aside from assembling the greatest cast of actors ever, another thing that Francis Ford Coppola had done well for the film is that he studied Italian culture extensively and humanized his portrayal of mobsters so deeply. His research paid off too, as it did influence the turnout of the film just as much as the casting did.
In the end, even if you're not too sold on Coppola's choice of actors, you can't disagree with the fact that it was a well-thought of film that emanated through its cinematography as well as its screenplay. Truly a well-deserved success for sure!