No comedy show has ever generated quite as many unforgettable characters and famous celebrities as much as Saturday Night Live did and does. Not only has it become a sensation and a staple in American TV, the first four seasons of the show in the 1970s were also commercially successful, inevitably catapulting its original cast into stardom in no time.
Yet, it wasn't really until the 1976-1977 season where Saturday Night Live had grown into a television phenomenon. In fact, for actors and actresses to get casted on the show, this only meant that their career would surely get even bigger and better.
Daniel Aykroyd is one of the first few hires of Saturday Night Live whose appearance on the show definitely opened up a lot of doors for him in Hollywood. Apart from being part of the original cast of Saturday Night Live, he was extremely valued for his unparalleled writing skills. In fact, he received an Emmy Award for writing on the show in 1977. After leaving SNL, Aykroyd starred in a number of films such as 1941, The Blues Brothers and Neighbors. Fun fact: His first three American feature films also starred his close friend and SNL co-star John Belushi.
First coming to prominence in 1975 also as an original cast member of the Saturday Night Live, Jane Curtin is definitely a one-of-a-kind comedic talent. Unlike all of her fellow SNL co-stars who left the show, she didn't venture into film and stayed in television. It was definitely a good idea though, as she then proceeded to win back-to-back Emmy Awards for Best Lead Actress in the 1980s playing Allie from the 1980s sitcom called Kate & Allie.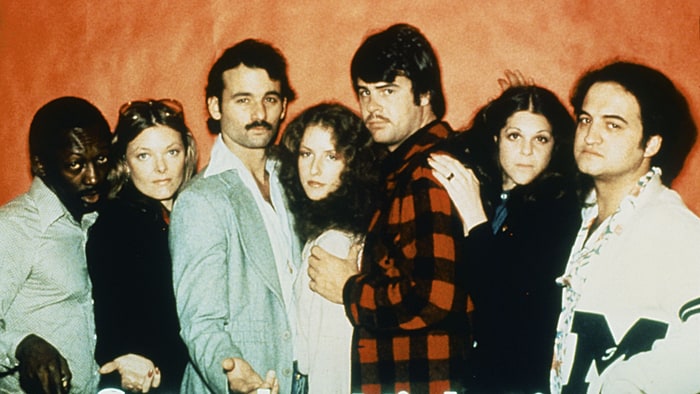 Bill Murray is another good example. He only made his first appearance on Saturday Night Live in 1976 and despite having a shaky start on the show, officially joined the cast for three seasons until 1980. After his departure from the show in the 1980s, he had starred in a good number of comedy box-office hits including Stripes and Tootsie. Yet, he proved to be so much more than just a comedic talent. He has won the Best Supporting Actor awards from the New York Film Critics Circle, and the Los Angeles Film Critics Association for his role in Wes Anderson's Rushmore film that was released in 1998. His performance in Sofia Coppola's Lost in Translation also earned him a Golden Globe Award, a BAFTA Award, and an Independent Spirit Award in 2003.
Having joined the show much closer to the end of the 1970s, Harry Shearer was first hired as a writer and later on became an official replacement for John Belushi and Dan Aykroyd, who were both leaving the show. He was not quite the most pleasant man to work with, so he left SNL not in the best terms. However, his talent definitely speaks a lot for himself. He is best known for voicing numerous characters in The Simpsons, including Mr. Burns and Ned Flanders. He also appeared in a number of films such as A Mighty Wind and The Truman Show. He has also released five solo comedy albums, as well as directed a documentary film called The Big Uneasy, which featured the impacts of Hurricane Katrina on New Orleans.
Reality is, SNL is a breeding ground for talented writers and performers who are very well versed on contemporary culture and politics. That is the main reason why it still remains relevant even until today, with more than 800 episodes aired.