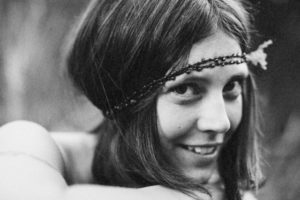 At the height of the Vietnam War, the American youth turned to music as a creative form of political expression and a peaceful form of rebellion. This didn't go unnoticed by New York entrepreneurs who proceeded to organize music festivals as a profit-making venture. But what happened on August 15, 1969 was not just another money-generating concert. In fact, Woodstock became a free festival after the last-minute change in venue. Little did the organizers know that this event would not only change the history of rock and roll, it would also impact music and popular culture for the years to come and forever!
Just like any other festival, Woodstock hosted 33 acts which definitely included some of rock music's hottest and most talented acts during that time. Veteran bands like The Who and Jefferson Airplane played alongside upcoming bands such as Santana and Richie Havens, all of whom gave performances remembered for years to come. Apart from launching the stellar careers of newcomer bands, what happened on that humble dairy farm in August 15, 1969 will forever remain part of history. On top of featuring artists who formed part of the American counterculture and embraced the festival's message of peace, the event was also on a far bigger scale than the organizers ever dreamt possible. They were originally only expecting about 200,000 attendees but half a million people turned up marching to Bethel. And despite so many problems with the sound system and the critical shortages of food, drinking water, and toilet facilities, there were very little recorded injuries during the festival. It is somewhat a testament to how music can unite people together in peace, kinship and harmony as one pseudo-family.
Needless to say, the Woodstock Festival wasn't just a musical landmark. It was also a strong political statement made at the height of the hippie movement. There was definitely no better occasion than this festival to remind America that hippies do not wish any harm, that there is strength in numbers and that change can come through peace. It also brought about a positive change to how hippies were viewed upon by others. They were no longer seen as radicals and disturbances to the system. Their anti-war sentiments were much more respected at this point, since they have demonstrated the power of peace in the music festival together.
At the end of it all, if you were to ask Janis Joplin and Jimi Hendrix, they would probably never have guessed that August 15, 1969 would be a life-changing day in history. Same goes for the organizers who had massively suffered through an economic loss for this large-scale event. And while it was an economic failure, the Woodstock Festival was surely a success. It is not only just a music concert to remember, it is also a historical event that has surely captured the world with its hippie concepts of flower power and peace. It's a strong proof that "half a million kids can get together for fun and music and have nothing but fun and music".